Waterbox
BY STUDIO MOLINI
An object of contemporary design that encompasses the soothing flowing of water.
WATERBOX, both as a single element and as a modular composition of various elements, in a floor standing or wall mounted version, is designed to enhance home, work and hospitality environments of different styles.
In fact, there are several textures and designs of artistic ceramic slabs on which a veil of water flows, made even more spectacular by LED lighting.
The white frame, just 11 cm thick, contains the innovative overflow system and the extremely silent water handling system.
Available in 6 formats – 2 heights and 3 widths – WATERBOX is a very simple plug & play system to install that does not need any water connection and requires very little maintenance thanks to the integrated water sterilisation system.
It can be managed remotely via a smartphone and tablet app.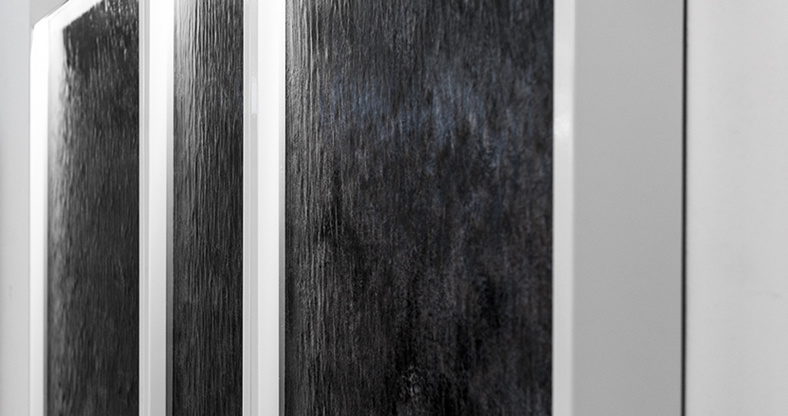 Highlight
Plug&Play – Easy fit – No water connection
Slim technology
Interactive
Modular
Layout
Waterbox is available in 3 widths (50 cm – 75 cm – 100 cm) and 2 heights (125 cm – 175 cm with or without the floor-standing base)